Located in the modern district of Gangnam, the Sool Gallery offers a great insight into Korean traditional liquor.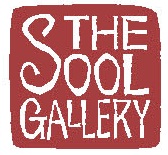 When people think about Korean alcohol, it mostly refers to beer, makkeoli, or the green little bottles of soju that everyone drinks at the restaurant. Which is a shame because, as much as you might like those cute green bottles, Korea actually possesses a huge tradition of wine making. Some well-informed people could tell you that long ago, the Japanese used to drink only in winter, but the Koreans enjoy their own production so much that they decided they should have it anytime of year !
The Sool Gallery is an insitution that promotes this culture. When you visit it, you can see a great variety of liquors, and people that are very proud to guide you into this world of fermentation, spices, and tradition.
Tradition is a very important word, indeed. Because liquor can be considered as a link towards the past, when the ancestors would use makkeoli during farming work, or to tighten the social bonds. Such a tradition is still very relevant today.
The tasting is of course very good ! The samples change every month. May is a very important month in Korea, with many holidays. It is a special moment to spend time with your family, your friends, and thank them for being there, in your life. As a result, the May tasting of the Sool Gallery focuses on faithfullness, friendship — a Korean Thanksgiving.
For all these reasons, you just have to visit it (the building is very nice too). And since the samples change every month, you can even return there and discover new things all the time. Cheers !